Are you searching for '24 hour plumbers near me'? Dorset Plumbing is a great provider for all your gas and plumbing needs; whether you need a boiler serviced or replaced, or even an entirely new bathroom or kitchen, Dorset Plumbing can do it all. Call us on 01202 668822 for more information and to book your plumber today!
Best 24 Hour Plumbers Near Me
Having the right plumber is an important aspect; you don't want a plumber that is going to overcharge you or complete the work to a poor, sloppy standard. Dorset Plumbing would never do this; we try our best to offer the most competitive prices whilst retaining high standards.  Whilst your 24 hour plumbers near me are undertaking a job for you, we always ensure your home is kept tidy and clean:
"New Vaillant boiler fitted this week. Very pleased with the engineer as soon as he arrived, he sheeted the whole area that he would be working in and left the house very clean. The new boiler is great and was so much cheaper than all the other quotes I received."
If you need a new boiler you should always come to Dorset Plumbing; we guarantee to beat any like for like boiler quote by £100! Our emergency plumber service is second to none, as we can come to you with just a few hours' notice at any time of the day.
Dorset Plumbing always wants to ensure that our customers are kept happy; we not only do this with our cheap prices and tidy work, but we also accomplish this through our speedy, yet outstanding quality of work. We never take any shortcuts on any work, we always go through the full, correct procedure to ensure the work is completed to a professional standard. Furthermore, our engineers give customers a courtesy call when they are on their way to your property.
Lastly, Dorset Plumbing always gives honest advice and pricing when we undertake a job; we give out free no obligations quotes when you inquire about a job with us.
Emergency Services at Dorset Plumbing
Your 24 hour plumbers near me can cover a range of services, however, our popular emergency services include: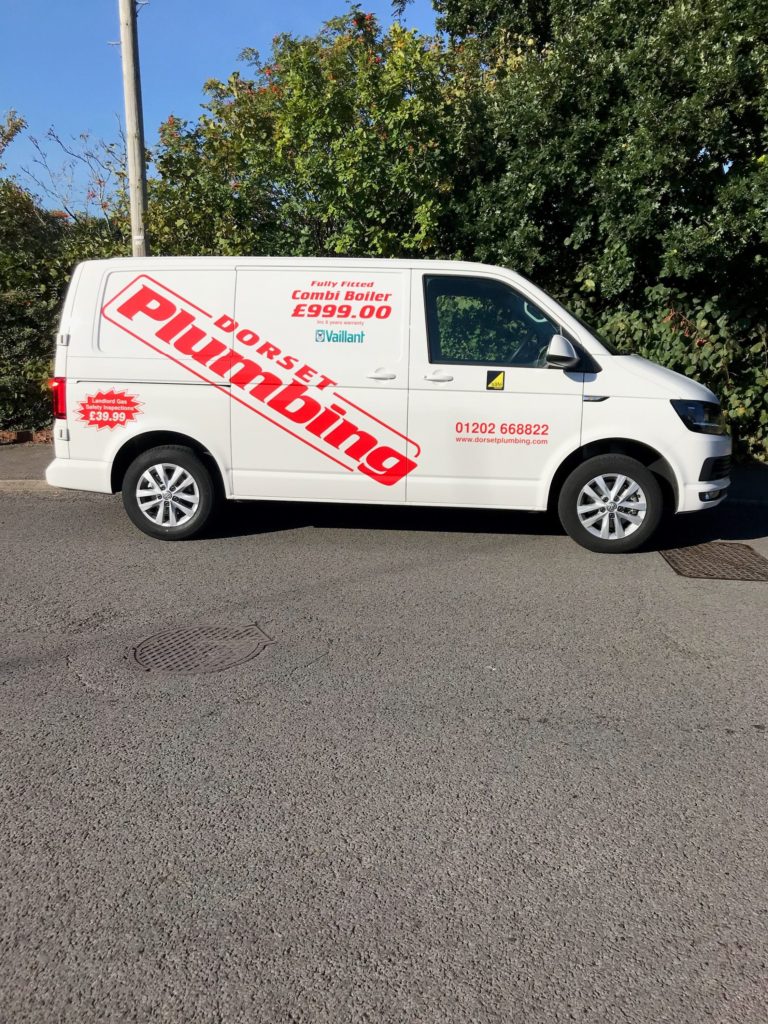 Blocked Drains
Blocked Toilets
Boiler Breakdowns
Boiler Repairs
Burst Or Leaking Pipes
Central Heating
Floods
Gas Safety Checks
Hot Water Cylinders
Landlord Gas Safety Certificates
Pipework
Power Flushing
Pumps
Radiator Bleeding
Repairs
Replacement Valves
Room Thermostats
Underfloor Heating
Water Heaters
Water Pumps
Many More!
Kitchen and Bathroom Design at Dorset Plumbing
Dorset Plumbing can fix any gas or plumbing emergency that you may have as we are a registered gas safe company. However, fixing and installing gas and plumbing systems isn't all that we do here. Dorset Plumbing can design, supply and install an entirely new bathroom or kitchen for you! Modern kitchens are becoming highly sought after due to the lavish, smart finish they create. Many plumbers will be able to install new cookers and other appliances for you, however we are special here at Dorset Plumbing for many reasons.
Firstly, your 24 hour plumbers near me can supply you not just the gas and electric appliances, but we can supply counter tops, cupboards plus anything else that a kitchen or bathroom may need!
Secondly, we can install everything we can supply for your kitchen and bathroom to the highest quality whilst working as quickly as possible.
Finally, Dorset Plumbing can design your bathroom and kitchen for you. We can design every single little detail from the colour, pattern, size and brand. We can give you a detailed plan and layout for your bathroom or kitchen to ensure it is the perfect design before we begin the installation.
Contact Dorset Plumbing
Call Dorset Plumbing on 01202 668822 to get in touch with your local plumber, additionally, to get in touch with your 24 hour plumbers near me, call us on 01202 402 251. Our emergency plumbers are happy to come to you at any time at a short notice, especially if you are without heating as we recognise how important this is. We look forward to becoming the plumber you can rely on.