Did your boiler break down and you're left needing the best boiler repair Bournemouth has to offer to fix it? Dorset Plumbing not only offers boiler repairs, but we offer an emergency service too. We prioritise cases of broken-down boilers, therefore, if you live in Dorset and need 'boiler servicing near me', Dorset Plumbing can get to you at any time of the day. Give us a call on 01202 668822 to book an appointment today!
Best Boiler Repair in Bournemouth
Many people rely on boilers for their hot water and heating of their homes as it's the most traditional system. Many people have very old boilers installed in their homes which are breaking down one by one as it's outlived its shelf life. When this happens, you can either choose to get it repaired or replace the boiler entirely, both of which Dorset Plumbing can arrange for you.
If a breakdown were to occur, we can provide you with the best boiler repair Bournemouth can offer. This is because we can offer the best prices, in addition to a speedy and efficient service to get your boiler back up and running again. All our engineers are fully qualified and experienced to offer you a service that is in regulation with the Gas Safe standards.
We can also offer you the cheapest new boiler Bournemouth can provide you with; if another gas company gives you a quote, we will beat any like for like boiler quote by £100!
Boiler Installation in Bournemouth
Once you have chosen us for your boiler installation, we can get to you on the same day that you call us, thanks to our emergency service. We can provide you with the most efficient boiler installation Bournemouth can provide you with as not only are we quick to arrive on site, but we always try our best to be as quick as possible on your property in addition to keeping the mess to a minimum.
Emergency Boiler Servicing Near Me
If you're a landlord, you will need your boiler serviced at regular intervals to ensure the safety of your tenants. You can get this done when you require a gas safety certificate to ensure that your boiler is in good working condition. If you need an emergency boiler servicing or repairs, we have an emergency service that operates 24 hours a day, 365 days a year, therefore, whenever you have a boiler emergency, we can get to you. Furthermore, when you need boiler repairs in Bournemouth, we can get to you very quickly as we prioritise cases of broken-down heating and we have a base of operations in Bournemouth.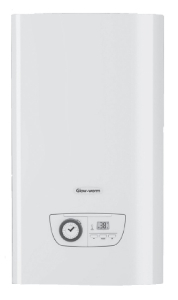 Choosing a New Boiler
Even though we provide the best boiler repairs Bournemouth has on offer, sometimes its best to get a new boiler entirely, especially if it's an old model. You can purchase any kind of boiler that you need from us that can come with up to 10 years warranty. We only supply from the best brands such as Vaillant, Glow-Worm and Worcester. If you have a bigger budget available, we have a brilliant range of eco boilers available.
The right boiler all depends on the kind of heating system you have, where you live, what you want it to accomplish and how energy efficient you want it to be. If you don't know what system is best, our engineers can help you as we can not only provide the best boiler repair service in Bournemouth, but we have designing experience too when it comes bathrooms and kitchens. Therefore, if you're getting a new kitchen installed, we can design the perfect boiler system for you.
Getting Your Boiler Repaired
Whether you need a new boiler or are looking for boiler repairs in Bournemouth, Dorset Plumbing is THE company to choose for everything your boiler needs. You can get in contact with us on 01202 668822 to book an appointment for a boiler servicing or for more information. If it's out of hours and you need your boiler repaired fast, give us a call on 01202 402251 and we'll send an engineer to you as soon as possible.