Are you looking for the best plumber to fix any gas or plumbing issue? Dorset Plumbing is not only your local plumber but the best Bournemouth plumber there is. We can fix any kind of boiler in addition to designing and installing complete systems. Furthermore, we also operate an emergency plumber service 24 hours a day. Call us today on 01202 668822 to book your plumber and gas engineer.
Best Bournemouth Plumber Available
Dorset Plumbing is a large plumbing and gas company that can service the area of Dorset, however, we are local in Bournemouth and Poole, therefore, we can get to you easily. We like all our customers to be 100% satisfied with our services, therefore, we like to drop them a courtesy message when we are an hour away from arriving. Our customers very much love this service:
"I have just used Dorset Plumbing to service my boiler. After using various other companies in the area, I am very impressed. On the morning of the appointment, the engineer called me 1 hour before. From now on I won't be using anyone else."
Additionally, your Bournemouth plumbers are always clean and tidy; we will provide protection for your flooring and walls to ensure they don't get damaged. Afterwards, we will clean up all mess to ensure we leave your home exactly how it was when we arrived. All work we undertake is completed to the highest standards; we will even take the time to talk you through how your new system works. Furthermore, prices here at Dorset Plumbing, are the best in the area; we will beat any like for like boiler quote by £100!
Emergency Plumbing Services
Having your heating or boiler break down can be a stressful time for anybody; especially as they are needed for day to day life. Dorset Plumbing operates an emergency plumbing service which operates 24 hours a day, 365 days a year; yes, that includes Christmas day. Your Bournemouth plumber understands that breakdowns can be a very stressful time, therefore, we try our best to ease this stress for you by getting to you promptly. We prioritise cases of loss of heating or hot water and will get to you as quickly as possible to fix your problem.
Here at Dorset Plumbing, we get a lot of requests for gas safety certificates which aren't usually considered an emergency service, however, we are more than happy to schedule them as an emergency service for you.
Gas Safety Certificates
A gas safety certificate is required by law if you are a landlord, have students, or a lodger living in your property. To get your gas safety certificate, you will need a complete gas check which will take around 45 minutes; Dorset Plumbing only charges £39.99 for this service. In order to have a lodger, students or tenants, these gas safety checks will need to be periodically carried out. As your Bournemouth plumber, we can carry out these periodic checks for you.
Getting a gas certificate is always a good idea, even if you are not required to by law as they could end up saving your life.
Any work that fails to meet the requirements of the gas safety certificate, Dorset Plumbing can fix for you. We can remedy or install anything that is flagged up on the check, then we can run another test and provide you with your gas safety certificate; we will not charge you to run the test again if we carry out the remedial works.
Other Services at Dorset Plumbing
Your Bournemouth plumbers at Dorset Plumbing can offer services such as: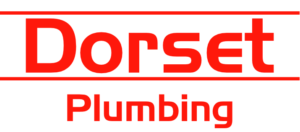 These are just a few examples of our popular services that we have on offer, call us to inquire about any plumbing or gas service that you need.
Contact Dorset Plumbing
To get in touch with the best Bournemouth plumbers, call Dorset Plumbing on 01202 668822. Alternatively, if out of hours, you can reach us by calling 01202 402 251 where one of our engineers will do their best to help you. We hope you choose us for all your gas and plumbing needs.