Dorset Plumbing is a long-established company based in Poole, with outstanding customer reviews. We have helped hundreds of residents, landlords, and businesses in the local area over the past few years, and have an excellent reputation on both price, and quality of service.
We welcome any calls from local Dorset residents who need a plumber in Poole who is Gas-Safe registered (the new name for the old Corgi scheme), with years of experience, happy client reviews, and the lowest local prices offering great value for money.
No matter what your requirement, we can help and assist you with your plumbing, bathroom, or kitchen issues. We are transparent and honest about our prices, and you won't ever get stung with any hidden fees.
All our plumbers are put through rigorous testing to make sure they know exactly how to analyse the problem in hand and work out what it will take to get everything back in order.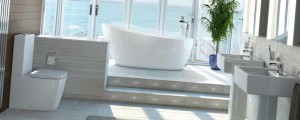 Emergency Plumber: Poole Locations
With a head office in Poole, we are just in the right place to get to your office premises, home, or rented properties within minutes after receiving your call. We know how important it is that when you have a plumbing emergency, that you can call upon the services of a qualified and registered emergency plumber in Poole, Dorset who can be with quickly.
We are a friendly team who don't have any hidden costs or fees and will tell you exactly what your emergency is going to cost, and how long it will take to resolve.
If you have a heating issue, leaky pipes, water damage, or anything related then our team are on hand to help you today. Even if the problems appears like a small issue now, it's imperative that you get the advice and guidance from a qualified engineer – as even the smallest issues can quickly become more serious, and more expensive.
If you have any emergency and need to speak to some of the best plumbers in Poole then please call our number now on 01202 668822 for a quick chat. We will then give you a time of when we will be arriving.
We can also drive out to anywhere else in the local area including Hamworthy, Parkstone, Holton Heath, Sandford, Organford, Lychett Minster, Wimborne, Broadstone, Branksome, Corfe Mullen and more – read more here.
Other Services We Offer
It's not just the emergencies that we can help you with. At our core is a full-service ethos which includes everything that you would expect from a local Poole plumber.
Below is a brief example of some of the service we provide:
Boiler Installation
Kitchen Installation
Boiler Servicing and Repair
Gas Safety Checks
Toilet Installation
Central Heating Repairs
Shower Pumps
Burst Pipes
Leaks
Emergencies
Fully Gas-Safe Registered
All of our plumbers in Poole are fully Ga-Safe registered and for your peace of mind you can look us up through our identification number – 520121 on the official gas safe registered website located at by clicking here.
Our company is dedicated to providing you with an affordable service because we know not everyone has the emergency fund to fix a boiler that has suddenly broken.
Our services range from the smallest of tasks, like a leaky tap, all the way up to installing a brand new bathroom.
Our state of the art tools allow us to identify the cause of the issue and give you an accurate quote and time on delivery.
Dorset Plumbing is all about transparency and if you wish to view cost of certain services then please visit our price-list for a better understanding of our plumbing services.
Plumber: Poole Clients Choose Us Because…
Here are just a few benefits of working with our team.
Personalised service – Being based locally lets us to focus on the customers around us and deliver a unique service which you won't find with large companies.
Rapid Response Rate – If you have an issue or emergency then our plumbers can get out to your house in a short time period.
Supporting a local business – We frequently see a lot of small companies go out of business because the larger corporations are squeezing them out of the market, but by choosing Dorset Plumbing as your first choice then you are helping support the local economy.
We take pride in our work – We value customer service and aftercare above everything else, this is what has allowed us to consistently grow our customer base year on year.
Get in Touch
If you would like to book an appointment with us then please either visit our book an appointment page or if your need is urgent then please give us a call on 01202 668822.
Alternatively you can fill in the quick and simple contact form below.