Dorset Plumbing is the county's leading company for all things related to plumbing. Whether you are a homeowner, tenant, landlord, or commercial premises, we are here to help and support you with any type of related task.
When it comes to working with a plumber in Christchurch, Dorset, you should choose a local firm with qualified and experienced staff members – as well as exceptional reviews.
We can help you with the entire range of plumbing services in the Christchurch area. This can range from a leaky tap to a full boiler or bathroom installation or even in emergency situations. To get started get in touch with us today and see how we can help you.
Our prices are the most competitive in Dorset, and for customers seeking a new boiler we can beat any quote that you are given by £100. It pays to talk to us no matter what type of job you need doing!
No matter the complexity or size of the job you can rest easy knowing you're in good hands.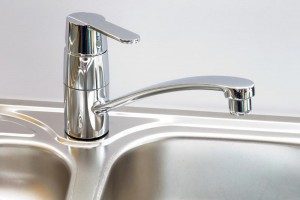 Need an Emergency Plumber in Christchurch?
No matter what the plumbing emergency, our local plumbers in Christchurch, Dorset can be with you quickly to advise and resolve on any problems that you might have. You can contact us via our phone number on 01202 668822 to speak to an advisor – we cover all areas of Bournemouth and Dorset.
We will then send an engineer to your premises as quickly as possible to ascertain what the problem is, how long it will take to be fixed, and how much it will cost. We pride ourselves on highly competitive pricing, and we don't charge any hidden fees.
As a company we have excellent trusted reviews, our engineers are all Gas Safe registered, and are a friendly and expert team.
In our experience, even if the problem you see appears small at the moment, it's best it gets looked at quickly. Small problems with heating, water, pipes, bathrooms, and kitchens can quickly escalate if not assessed. By calling us out you are probably going to save a lot of money in the long-run!
Boiler Service and Installation Projects
Boilers are at the heart of everything that we do, and we have been installing boilers in Christchurch for many years now. Our Gas-Safe registered engineers are fully qualified and friendly, and we also beat any new boiler install quote you might receive from another company by £100.
We believe that you would be hard-pressed to find any local pricing as competitive as our, with brand new units starting from just £1,299… and you will be pleased to hear that they all come with 6 year guarantees!
If you would like a new boiler installed and fitted, or simply need an existing boiler service in Christchurch, Dorset, then please contact us today. You can call on 01202 668822, or complete the booking form.
Gas Safe Registered Heating Engineers
When you choose a plumber in Christchurch, Dorset, it's imperative that you select one that is properly registered. Gas Safe is the new scheme that has replaced the old Corgi registration, and all our plumbers are fully registered.
We are able to conduct landlord gas safety checks for as little as £49.99 plus vat . A small price to pay for complete peace of mind with your property and heating systems.
Plumber Christchurch – Why Choose Us?
With Dorset Plumbing, what you see is what you get. We are a straight down the line company and won't mess you around with our plumbing services, prices, or quotes.
There are no hidden fees with any work we do and if you still aren't sure then why not head on over to our pricelist page where you can see exactly how much we will charge for work done.
We work to the highest standards and have strict employment requirements which allows us to only take on the most competent plumbers.