Dorset Plumbing is now able to offer Nest heating installation in Bournemouth, Poole, and Dorset. As Nest-approved installers we are validated and registered to fit and install heating systems and the controller elements, including boiler control and thermostats.
With great prices as well as quality workmanship, we are the number 1 local choice for any Nest home installation in Bournemouth. To find out more please contact us for a free and no-obligation quote. You can do that via email, or by calling 01202 668822.
Nest Home Installation in Bournemouth – How it Works
In order to set up a Nest home installation correctly, our engineers will install a Heat Link control box next to your existing boiler. We will then replace existing thermostat on the wall in your home with a new Nest Thermostat.
If this isn't a suitable location, then a Dorset Plumbing heating engineer will instead recommend the best place to do so, so you get the most from your new heating system control.
Why Choose Nest Home Heating?
Nest is the next generation thermostat. It learns your behaviour and habits in order to provide the optimum heating experience, and all at the best costs with heating bills sometimes being reduced by up to 20% – all being controlled via your smart phone or tablet.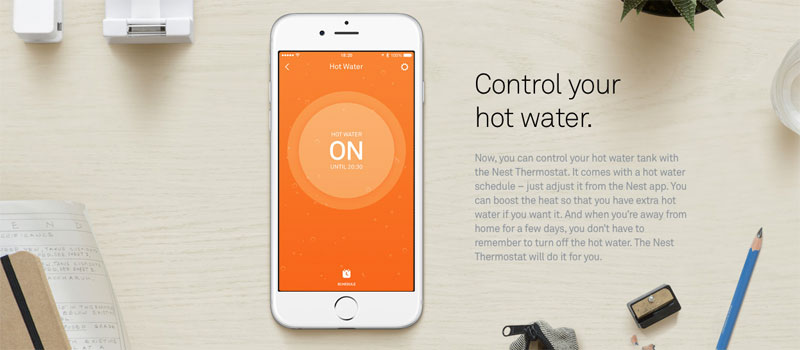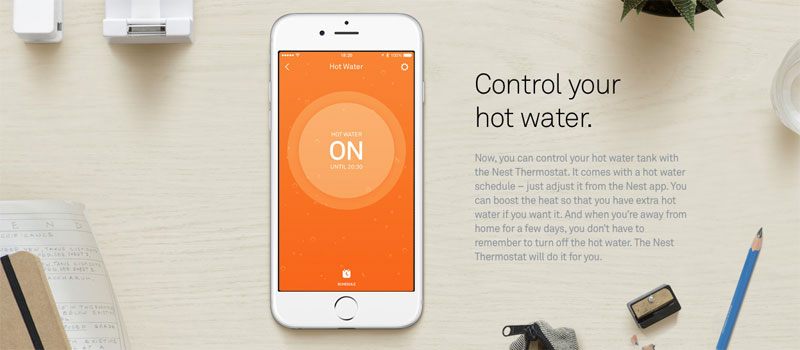 Having to program a traditional thermostat can be complex and time-consuming. Nest helps with that because all you need to do is turn it up and down and over time it will learn how you like temperatures to be set and then run that schedule automatically.
Not only that, it will also switch over to energy efficient savings whilst you are away from home – and you can also control the system remotely no matter where you are in the world.
Need a Nest Thermostat Installer in Bournemouth?
We are one of just a handful of heating companies in the local area who have been approved by Nest themselves to perform Nest home installations in Bournemouth. This means you have the peace of mind that when you choose us, you have a professional and experienced engineer on hand.
Our Nest thermostat installers are in Bournemouth all day long, and in fact you might have even see our vans with the Dorset Plumbing logo in your street recently.
This is because more and more home-owners are now choosing Nest, and are relying on Dorset Plumbing as their Nest thermostat installer in Bournemouth.
To get started with a quote, or simply for just a little more information on how Nest can save you money on heating bills and make your home smarter, call us on 01202 668822.