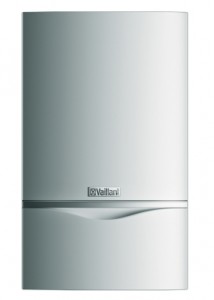 The ecoTEC pro range of combination boilers combines the built in quality, reliability and performance you'd expect from Vaillant, with a simple design and approach.
Requiring no hot water cylinder or cold water tank in the loft this combination boiler provides almost instant hot water delivery to your taps, and fits simply and easily into homes even with limited space.
Offering impressive efficiencies and reduced energy consumption, thanks to its stainless steel heat exchanger, this boiler offers great performance and peace of mind for the future.
Features & Benefits
The ecoTEC pro has many welcoming benefits and demonstrates innovative heating technology such as:
The ecoTEC pro 24kw is more suitable for 1-3 bedroom properties with 1 bathroom, whereas the 28kW is more appropriate for 2-4 bedroom properties with 1 or 2 bathrooms.
When considering installing a combination boiler it's important to note that the larger the output (kW) you select, the greater the hot water delivery will be.
The installation of a Vaillant ecoTEC pro boiler typically takes between 1-2 days, however some time should be allocated for systems where radiators and pipe work need replacing.
With an ecoTEC system boiler you will receive a 2 year guarantee as standard or extended guarantees if you choose to have a Vaillant Advance installer perform the work.
Awarded Quiet Mark approval.
Highly efficient and economical to run with up to an 89.2% efficiency rating (SAP 2009)
Features a high efficiency pump which reduced energy usage and creates lower standby losses – potentially saving you on your fuel bills.
Built in 2 stage frost protection to ensure optimal performance all year round.
Increased speed of hot water delivery thanks to Vaillant's 'aquaCOMFORT' warm start feature.