Dorset Plumbing services operates across Poole and Dorset. We offer the best plumber Poole can provide you with as all our engineers are fully qualified and trained. To get in touch with one of our friendly team contact us on 01202 668822.
Best Plumber Poole
Dorset Plumbing can offer you the best plumbing services in Poole as we are one of the leading companies in this area. Any quote given on a like for like boiler by another company and we will beat it by £100, saving you money. Our plumber Poole service is great and we want our customers to be happy, that is why we try to make all out customers feel as comfortable as possible; the reception team are always on hand ready to deal with any enquiries or complaints that you may have.
What Do Our Plumbers in Poole Provide?
Dorset Plumbing offer plenty of gas and plumber services. These include:
• Bathrooms – Here at Dorset Plumbing we can design, supply and fit you with a new or part bathroom. Our prices are so competitive that we can supply and install for nearly the same price that you would just buy elsewhere before installation.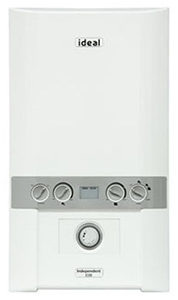 • Kitchens – Just like bathrooms, we can design your kitchen as well as supplying and installing. We've branched out from just being able to fix and service boilers. Alternatively, if you have a design in mind then we can carry out your plan too.
• Exterior Drainage – Pipes get blocked, leak and collapse easily. This is not a nice experience for anyone to deal with, but Dorset Plumbing will. We will have it all fixed in no time without any complaints on our end.
• Dorset Heating Services – We can deal with any heating system that you may have. Heating is an important feature in modern day life especially during the winter and we do not want you to go without.
• Radiators – Homes come kitted out with radiators old or new. We can fix the old if you so wish or change some or all radiators. Bathroom towel radiators are a luxury that we can also install for you.
• Power Flush – A lot of properties have decade's old central heating systems. Over time, they start to get blocked up which makes it harder for water to pass through so the heating is working harder and for longer. A power flush allows the water to pass through quickly making it act as new, this can then save you money on heating bills in the longer term.
Most houses have a boiler installed and we can fit or replace any kind. All our boilers come with a 1-year parts and labour guarantee. Regular boiler servicing is advised, and we can provide you with this. Gas safety Checks are also required which is one of our most popular services.
Your plumber Poole from Dorset Plumbers can do all this for you and more. Contact us if you would like a service that you cannot see listed.
Customer Satisfaction with their Plumbers in Poole
Customer service is everything; it is of upmost importance and we want your repeat custom, so to achieve this, we need to make sure we're doing a good job. If you don't believe us read what others have to say:
"Just had my new boiler fitted by Dorset Plumbing. Very frilled with the work and how quickly they fitted me in especially as I was without hot water. The engineer took his time to run over all the new controls and has offered to come back anytime to go over it again if need be. I will be using them again for all my plumbing needs."
Contact Dorset Plumbing for your Plumber Poole
Dorset Plumbing is easy to contact via our contact form on our website. Once you fill in the details, we will get back to you within 1 day but its normally a lot quicker than that. Call us on 01202 668822 to speak to someone immediately. In emergency cases, call our out of hours service on 01202 402251.